Diana Masters
Executive Director
Former Operations Manager from 2008-2015, there isn't a lot that Diana hasn't had some kind of hand in since the fateful day in early 2008 when she found herself creating programs in Microsoft Publisher and building the operational structure for a film festival. A top-notch researcher, organizer, and inveterate addict of movies of all kinds, she has been a contributor to Flyway film programming, as well as in the hospitality, volunteer training, venue management, ticketing/box office, community outreach, and special events areas for the Festival.
Trevor Porath
Board Co-President
This is Trevor's fifth year being involved with the Flyway, and his second year on the board. He has over a decade of experience on other non-profit boards, and this year is focused with the Flyway on its non-profit incorporation, governance and strategic planning, fundraising, and attending other film festivals to bring back best practices for the Flyway. Professionally, Trevor has worked all over the US in various industries as a management consultant, and for the past 15 years has held marketing and product development leadership positions in the healthcare industry. When he's not traveling for work, Trevor lives between Stockholm, WI and Minneapolis, MN where you'll often find him walking or running his Italian Greyhounds or catching a few miles on his bike.
Scott Wolf
Board Co-President
Scott is a resident of Pepin, a participating community member and business owner. Scott's interest and passion around the Flyway Film Festival resides with the goal of seeing the film festival continue to grow and be a long-term, sustainable contributor to the wonderful Mississippi Flyway experience.
Irene Wolf
Board Treasurer
Irene has been part of Flyway since its inception in 2008, and she's done almost all there is to do with the film festival. She serves on the Flyway board and planning committee. Most filmmakers hear from her when it's time to coordinate travel and lodging at Flyway. Irene sez, "I think Flyway is a huge asset to our community and I am committed to seeing Flyway grow into more than just a 'regional' festival."
Jim Brunzell III
Programmer
Jim Brunzell III was born in the 70's, played sports in the 80's, went to school in the 90's, and started working on film festivals in the 2000's. He is the Artistic Director for the All Genders, Lifestyles, and Identities Film Festival (aGLIFF) in Austin, TX and the 32nd annual festival will take place August 22-25, 2019. He was named a "Top 10 Local Queer Hero" by the Austin Chronicle in 2016 saying, "It says a lot when an ally makes the list, but as Artistic Director of aGLIFF, Brunzell has done a bang-up job curating the film festival and screenings for the entire LGBTQ spectrum." He is also the Festival Director for the music/film/art festival Sound Unseen in the Minneapolis, MN, which was just named "One of the 25 Coolest Film Festivals in the World for 2016" by Moviemaker Magazine and will be celebrating its 20th annual festival, November 13-17, 2019. He also helped program "the Flyway" from 2011-2017 and is thrilled to be asked to help program this year's 12th edition. He has served on numerous film festival juries and is also a big sports nerd.
Tracy Tabery-Weller
Head of Programming
Tracy Tabery-Weller is currently a freelance executive producer living in Stockholm, Wisconsin, producing music, video/film and web content. She has produced commercials, videos & radio for agencies in Minneapolis for 15 years. She recently left her post as head of content production at ad agency, mono, to live life a bit more "fully" away from the city. She loves indie film and has produced films with Director Phil Harder. She is a music lover and performer who has played in a handful of bands in Mpls, mainly with The Psychedelicates, Still Pacific and is currently in Shellycoats and Woodland Creatures. She has edited music videos for Har Mar Superstar, Selby Tigers, and others. She studied German & Studio Arts at U of MN and attended Graz University in Austria. Prost!
Lu Lippold Communications
Lu has filled many roles at the Flyway, including communications, programming, education director, and executive director. She has been a documentary filmmaker, writer, producer, grants administrator, computer programmer, ESL teacher, and so on. She does marketing communications for the Minnesota Film & TV Office and other clients, and she teaches at the University of St. Thomas in St. Paul.
Mira Lippold-Johnson
Short Films Programmer
Mira K. Lippold-Johnson is an Austin-based director and editor whose films focus on the internal struggles of courageous women. Her first short film, a movie musical called The Letter E, won a Special Jury Prize for Originality of Vision at Bend Film Festival, and her latest short film, Bad Things (2018), has won awards at Women Texas Film Festival, Sidewalk Film Festival, and Austin Revolution Film Festival. She holds a bachelor's degree in linguistics from Harvard University and an MFA in film production from the University of Texas.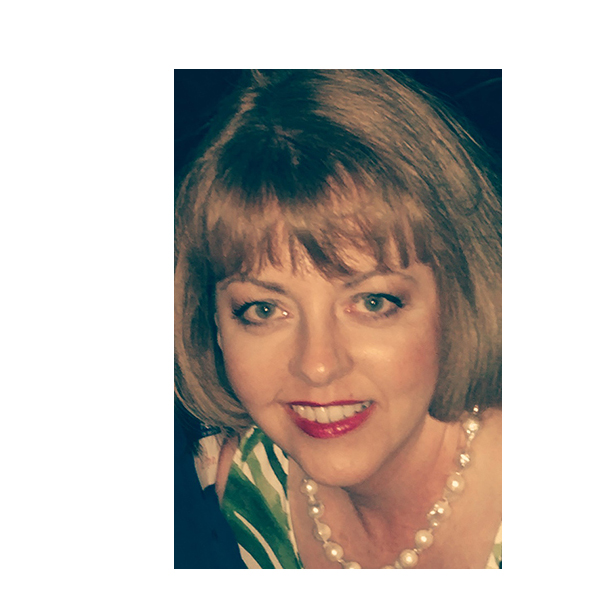 Kristin Debner
Volunteer Coordinator
"I was initially asked to volunteer for Flyway Film Festival in 2011 by a friend from high school. I had no idea what I was getting into, but thought it would be a fun adventure in a beautiful location…and it was! So much so, that I've come back again and again. I love the variety of volunteer opportunities (ticket sales, venue set up, running supplies and people between venues, etc.) and the people I've worked with have been wonderful. In 2016, I took on the challenge of Volunteer Coordinator for the Festival volunteers. It was an amazing (and exhausting) Festival! I took a year off, but now I'm back and ready to work with all our Fabulous Volunteers! (We couldn't do the Festival without you!)"
Jerry Bell
Technology Manager
Jerry has been volunteering with Flyway since 2010. He has designed, built and maintained digital film servers for multiple-venue film projection for the Flyway, and he serves as lead film projectionist and tech resource during yearly run of the festival. He trains and supervises other festival tech/AV team members.
Melissa Brandt
Operations and Ticketing
Melissa's feature-length screenplay, Dog Year, was a semi-finalist in both the American Zoetrope and Slamdance screenwriting competitions. Her next screenplay, Cordelia, was optioned in 2009. In 2012, she was awarded the McKnight Fellowship, received a Minnesota State Arts Board Grant, and was selected as part of the Emerging Narrative Program for Independent Film Week in New York City for her screenplay, Chicken Day.
2019 FILM SELECTION PANEL
Carrie Shanahan David Potter Diana Masters-Penegor Jay Lieberman Lori Miller Lu Lippold Mary Christel Nick Evert Terry Smith Valerie O'Keefe Trixi Hunt Mira Lippold-Johnson Chris Mikšánek Connie Nelson Midge Bolt Patricia Fox Zach Norton Aleshia Mueller Ken Schwinghammer Ted Hall Chamath Perera Terry Smith Jerry Bell Kay Christensen Jack Schuessler